Как установить скин в Minecraft?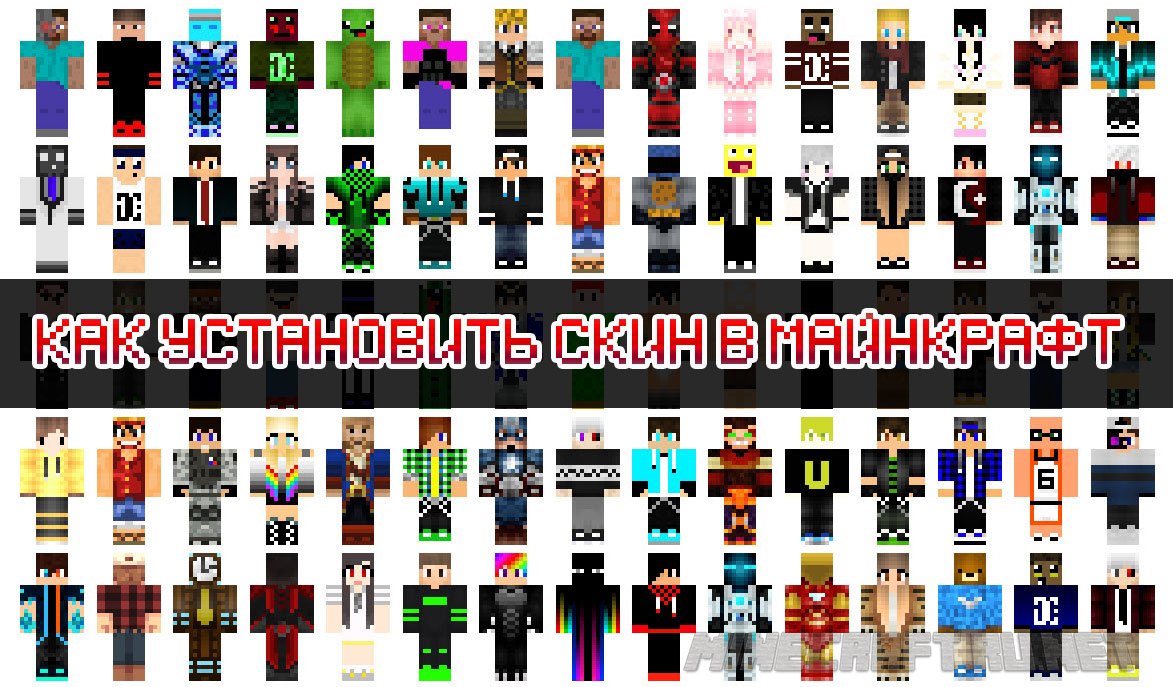 Very often we come with a question how to install skin on mLauncher or tLauncher? So I decided to write a small guide. In fact, you cannot install the skin in the launcher. Whether it's tLauncher or mLauncher or any other. The launcher is only for starting the game. To install the skin follow the advice below.

There are several ways to install skins on Minecraft, which depend on your version of the game and a license and each method has its pros and cons. But before you start the installation, you need to draw or download skin.

METHOD #1

- Install the skin on the license
If you bought the game and you have access to the account at minecraft.net then go to the link https://minecraft.net/profile and download our skin (choose file -> upload)
After you restart the game, the skins will be updated within minutes.

METHOD #2

- Install the skin on the pirates for newer versions of Minecraft 1.7.10, 1.8, 1.9.2, 1.10.2, 1.11
Rename our skin steve.png

Navigate to the game folder. To do this, click WIN+R and enter %AppData%\.minecraft

Open archiver file versions\x.x.x\x.x.x.jar. (where xxx is the version of Minecraft)

open the jar file go to the location assets -> minecraft -> textures -> entity (full path would be: \versions\x.x.x\x.x.x.jar\assets\minecraft\textures\entity)

Drag the skin file the steve.png in the archiver window, in the entity folder and confirm the replacement.

Close all and start Minecraft

METHOD #3

- Install the skin on the pirates for version 1.5.2
Rename our skin in char.png

Navigate to the game folder. To do this, click WIN+R and enter %AppData%\.minecraft

Open the archive minecraft.jar which lies in the folder bin

Go to folder mob and move with the replacement of our skin char.png

Go to the game, change the view by pressing F5 and enjoy the new skin

METHOD #4

- Install the skin using pirate launcher (old style)

In this case, the installation of the skin is not required, just log in to pirate launcher under the name of the user, a skin which you like. For example,

dilleron

or

SvinPlay
METHOD #5

- Install the skin with the help of third-party services

If you are afraid of all the difficulties with the replacement of files, then this method will suit you. To install the skin, you'll need to create an account on one of the alternative services and authorization system to change skins:

Replaceable skin on the website and then in the launcher enter account information site