Как установить шейдеры на Minecraft?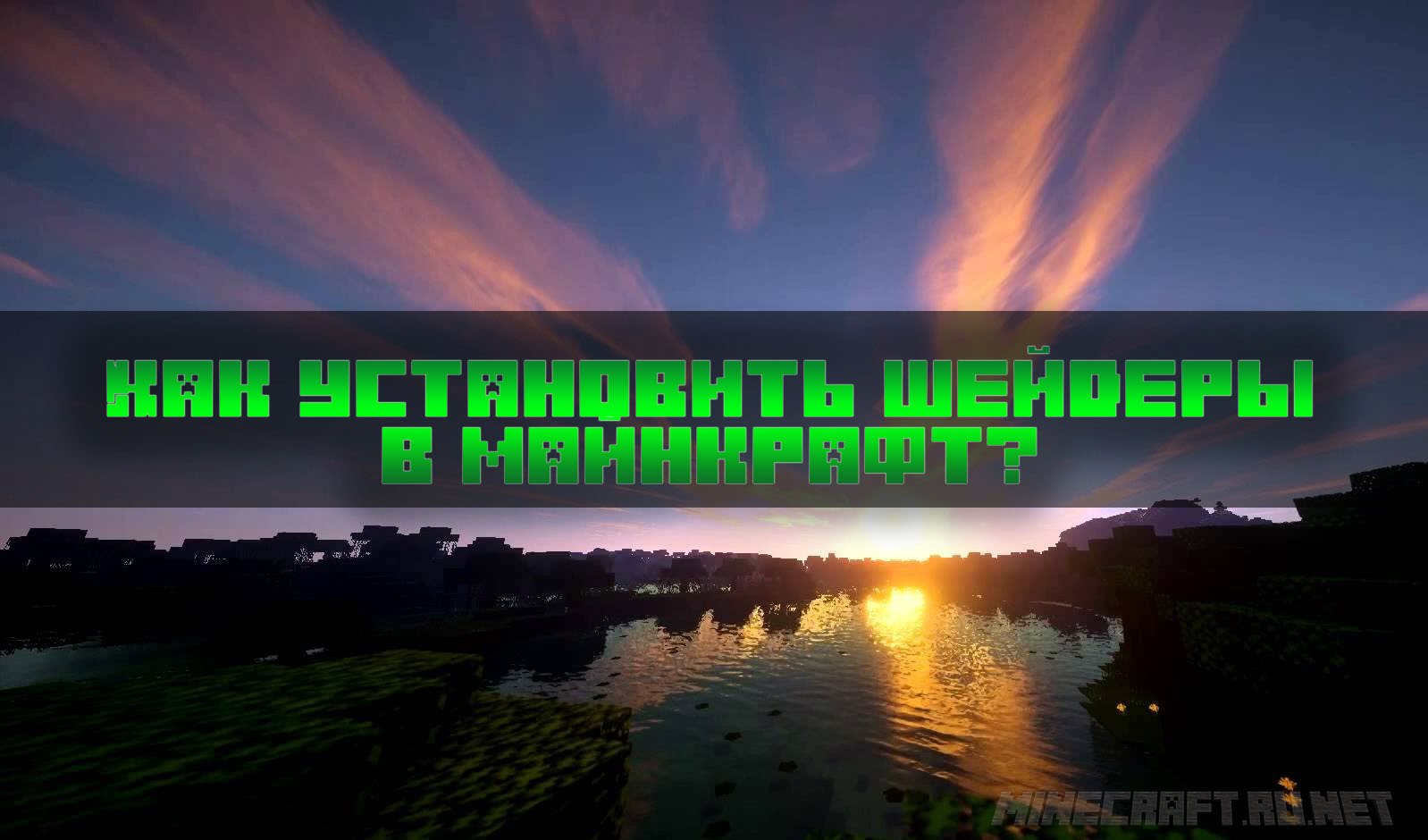 This manual will help you install shaders in Minecraft and improve the game world by adding dynamic shadows, wind and the noise of the grass, realistic water, and much more.

just worth noting that the Shader is quite taxing the system and if you have a weak graphics card is not integrated, we recommend to refrain from installing this mod.

the Installation consists of two steps, first you need to install the mod on the shaders, and then additional sadaraka to him


STEP #1

- to Install mod in shaders
Download and install Java

Install OptiFine HD;

Download ShadersMod;

Unpack the resulting archive to any location;

Run a jar file, since it is an installer.

the Program will show you the way to the game, if everything is correct, click Yes, Ok, Ok.

Go to .minecraft and create there the folder shaderpacks;

Go to the launcher and see the string a new profile with the name "ShadersMod", if not, select manually.

Next you need to download sadaraka
STEP #2

- Installation of sadaraka
Download you are interested in Sadarak (list at end of article)

Press WIN + R

Go to .minecraft/shaderpacks. If this folder is missing, create it.

Move or extract the archive with shaders in .minecraft/shaderpacks. Supposed to be this way: .minecraft/shaderpacks/IMAPIFOLDER/shaders/[.fsh and .vsh files inside]

Run Minecraft and click Settings > Shaders. Here you will see a list of available shaders. Select

In the settings of the shaders include "tweakBlockDamage" disconnect "CloudShadow" and "OldLighting"


a List of popular shaderparam: